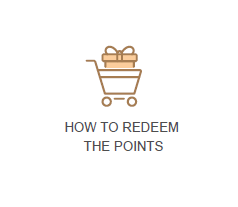 How to replace My Coop Rewards Program points:
Start using the (Sharjah Coop) app now and collect points for your purchases at Sharjah Coop branches.
Simply, you can start replacing points when you reach points equivalent to AED 25 to be paid for purchases in any of our branches or via the online store. Share the My Coop Reward Program number with the cashier employee before completing the payment process with the amount of dirhams you want to replace. In case of purchasing via the online store, check the option to replace points to pay for purchases, and choose the value to be replaced. You can also replace points for a gift card or prepaid phone cards that you can get through customer service or through the online store. You can always check your account statement through the mobile application or through our website.