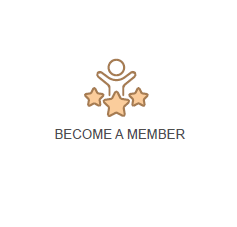 Who is eligible to join the "My Coop" Rewards Program?
Gold card holders for shareholders.
Silver and White Card holders for non-shareholders.
All Sharjah Coop customers without cards.
Categories of the "My Coop" Rewards Program:
Gold Tier.
Bronze Tier.
How can I join the "My Coop" Rewards Program?
You can join the "My Coop" program through any of the following channels:
Sharjah Coop Branches:
Visit the cashier and provide them with the first name, last name and mobile phone number to register in the program. You will receive an SMS containing a link that you must click to complete your required data in order to activate your membership and start earning and redeeming points and taking full advantage of all program features.
Mobile Application (Sharjah Coop):
Download the "Sharjah Coop" app from Google Play or the Apple Store and click on "My Coop" to start registering. Make sure to complete your personal data fully, in order for the membership to be successfully activated.
E-commerce website:
Visit the website (https://www.sharjahcoop.ae/en/login) to register. Click on "Register in the My Coop". Follow the required steps to activate the "My Coop" loyalty program. If you have an account on the e-commerce website, just click on the "Join My Coop Program" button and complete the registration.
Once you complete the registration process, you will receive a welcome email at your registered email address, where you can start enjoying earning and redeeming points right away!
Become a member